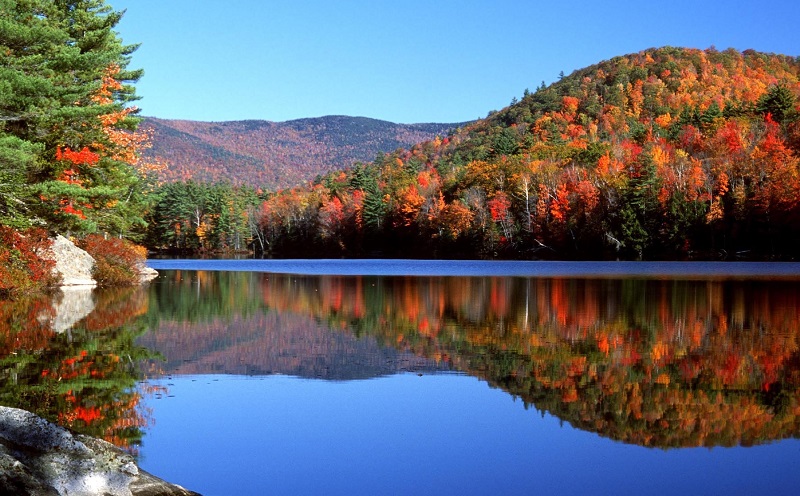 Day One: Boston (D)
We will arrive at Logan International Airport in Boston, Massachusetts where our tour guide and motorcoach will greet us and take us to our accommodations north of Boston for the next 4 nights. Depending on our arrival time we will tour parts of downtown Boston.

Day Two: Lexington & Concord (CB)
Today, we will enjoy a city tour of Boston, the capital and largest city in Massachusetts and one of the nation's oldest cities spanning a history of 350 years in a distance of less than three miles. We will see how the past intertwines with the present as we tour portions of the famous Freedom Trail winding its way through the downtown area around the many historic sites including the Old State House, Faneuil Hall, the Boston Commons and the Public Gardens. We will have some free time and lunch on our own in the 150 year-old restored buildings of the famous Quincy Market, which faces Faneuil Hall and houses a cheerful and colorful confusion of chic shops, specialty pushcart vendors, cafes, restaurants, and street performers. This afternoon, we will journey through Lexington and Concord where we will follow the ride of Paul Revere, and see sights of the American Revolution. Our guide will make the ride come alive, and as we are told the story of the Lexington Green, we can almost hear the shot that was "heard round the world." We will enjoy Dinner on our own tonight in Quincy Market before returning to the hotel.

Day Three: Lakes Region of NH (CB, D)
Today we will spend a leisurely day traveling through the lakes region. Our tour takes us along Lake Winnepesaukee, the largest lake in the state. Winnepesaukee translates from its Native American to "Beautiful Place in High Waters", which it truly is, as the waters are dotted with over 350 islands. We will enjoy a cruise on these waters and end up in Wolfeboro, often referred to as "America's Oldest Summer Resort." Here we will have lunch on our own. This afternoon, we will visit the magnificent Castle in the Clouds for a tour of the castle with it's inspiring views of waterfalls and mountains, and get a peek at the natural source of Castle Springs water. We will return to our hotel with time to relax before dinner this evening.

Day Four: Boston North Shore (CB, Lobster Dinner)
Today, following breakfast, our journey will take us to the north shore of Massachusetts to Salem, famous for the Witch Trials of 1692 and once a prosperous shipping center. The entire month of October is dedicated to Halloween, and we will have a chance to embrace the "haunted" atmosphere. At the Salem Witch Museum we will learn of this era in Salem's history. With many handsome old sea captains homes, historic sights and cemeteries, Salem is truly bewitching! We will visit the House of Seven Gables, made famous by Nathaniel Hawthorne and his novel of the same name. Continuing north along the rocky coast, you will stop in Gloucester. This entire region, well known for its active and important commercial fishing industry, has been memorialized with the famous Fisherman's Monument. This is where some of the filming of the movie The Perfect Storm took place and the actual incident occurred. As we continue along the Gold Coast, en route to Rockport, we will view many summer homes of the wealthy. Rockport, the site of a well-known artists' colony and fishing village, now hosts small shops, art galleries and restaurants all in adapted former fishing shanties. Get out those cameras and take a picture of Motif #1 and be one of the millions who have photographed this popular building. This evening we will enjoy a New England tradition as we feast on a Lobster Dinner before heading back to the hotel.

Day Five: Home (CB)
Today we fly home from our New England Fall Foliage tour with many fine memories of a bygone era. Depending on our flight time, we may have time to enjoy a final stop in downtown Boston.

---
TOUR INCLUDES:
4 Nights as a single hotel stay in quality hotel accommodations
Baggage handling of one large suitcase per person
All attraction admissions and fees as outlined in the itinerary
Applicable lodging and meal taxes and gratuities
5 Days Professional Guide Service
5 Days Deluxe Motorcoach Transportation
7 Meals: 4 Continental Breakfasts, 3 Dinners including a lobster dinner
Gratuities for the Professional Guide & Motorcoach Driver
Trip Cancellation Waiver
Two Complimentary Land packages for two Group Leader sharing a room
Hometown Transfers
NOT INCLUDED (any can be added upon request):
Items of a personal nature
Commissions
Comprehensive Travel Insurance
Airfare is not included but can be booked 300 days before group departs