Day One:
Deer Lake
Today we will arrive in Deer Lake, Newfoundland – our arrival is late in the evening and we will have had dinner on our own en-route flying to Newfoundland. We will check into our hotel and get ready for our holiday to begin tomorrow.
Day Two: Rocky Harbor (B, D)
This morning we will travel to Rocky Harbor and onto Norris Point, where we will take a water taxi across beautiful Bonne Bay to visit Woody Point. Then it's on to Gros Morne National Park. Gros Morne was declared a World heritage Site in 1987 and offers some of Newfoundland's most spectacular scenery. Contributing to this unique designation are the area's significant geological features, the arctic-alpine habitat of the Long Range Mountains, the outstanding scenic beauty and the region's 5000-year-old human history. We will visit the Discovery Centre and view the famous Tablelands, located on the south side of Bonne Bay. It is this area that earned Gros Morne National Park its UNESCO WORLD HERITAGE SITE status and its nickname as the 'Galapagos of Plate Tectonics'.
Day Three: Plum Point (B, D)
This morning we will depart Rocky Harbour for Plum Point. On our way we will visit Port au Choix, where we will have the opportunity to tour Port au Choix National Historic Site and learn about the remains of four ancient cultures which have been found at Port au Choix to date: Maritime Archaic Indian, Dorset and Groswater Paleoeskimo, and Recent Indians. Tonight we will enjoy a traditional Newfoundland dinner before checking into our hotel for two nights.
Day Four: Plum Point (B, D)
This morning we visit the home of the famous medical missionary, Sir Wilfred Grenfell. This tour will provide insight into the fascinating history of Sir Wilfred Grenfell's life. Grenfell came to northern Newfoundland at the turn of the century to provide medical services to the people of northern Newfoundland and Labrador. The highlight of this day is our visit to the UNESCO WORLD HERITAGE SITE at L'Anse aux Meadows National Historic Site, the only authenticated site of Norse settlement in North America. About 1,000 years ago, famed Leif Eriksson landed at L'Anse aux Meadows and established a camp to serve his other explorations in the area. The Interpretation Centre depicts the history of this site through model replicas and filmed interviews with archaeologists. Dinner is included this evening.
Day Five: Labrador (B, D)
After breakfast, we check out of our hotel and head to Labrador - one of the most remote places on the planer. Today we will keep a sharp eye out for whales as we travel across the Straits of Belle Isle to the shores of Labrador. Here we visit Red Bay National Historic Site - the third UNESCO WORLD HERITAGE SITE - discovered in the 1970's. The Whaling Station founded by the Basques in the early 1500's. We will learn about the "modern techniques" used by these whalers and the hardships they endured. Later we visit the tallest lighthouse in Atlantic Canada – Point Amour Lighthouse Provincial Historic Site at L'Anse Amour, which is a good location for bird watching. Overnight and dinner this evening in Labrador in L'Anse au Clair.
Day Six: Deer Lake (B, D)
This morning after breakfast we will return to the island and continue to explore the rugged coastline stopping to visit The Arches Provincial Park and enjoy an interpretation of the many unique and wonderful geological formations for which Newfoundland is so famous. We return to Deer Lake for an overnight before continuing across to spectacular eastern Newfoundland.
Day Seven: Gander (B, D)
This morning we depart Deer Lake, off on the Road to the Isles, across "Tickles and Runs" to beautiful Twillingate Island traveling via Route 340. This is one of Newfoundland's oldest and most interesting fishing communities. In Twillingate we will visit Twillingate Museum and Long Point Lighthouse Later this afternoon we will depart Twillingate and travel to the Town of Gander. Gander became world famous in 2001 when in the wake of the September 11 attacks on the US flights were diverted to Gander and residents opened their homes to the many stranded passengers and showed them true Newfoundland hospitality. We will have dinner in Gander this evening.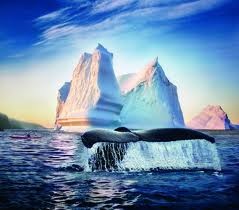 Day Eight: St. John's (B, D)
Today after breakfast we will depart Gander for the town of Bay Bulls on the Avalon Peninsula, and travel through Terra Nova National Park en route. When we arrive in Bay Bulls, we will take a boat trip to the Witless Bay Ecological Reserve where we view thousands of Atlantic Puffins, Murres and other seabirds that nest here in the summer. Witless Bay is also home to many Humpback, Minke, and Fin whales in the summer months so whale sightings are a definite possibility. Then we head into St. John's, one of the oldest cities in North America. Our final three nights are in St. John's with dinner each evening.
Day Nine: St. John's (B, D)
This morning we will tour historic St. John's. This remarkable city is the only true "city" in Newfoundland as it boasts outstanding museums, hotels, colorful architecture and fabulous dining. This day includes a visit to Cabot Tower at Signal Hill National Historic Site, where we can view the famous "Narrows" and admire the architecture of old St. John's. While in town we will visit the incredible "Rooms" Museum depicting Newfoundland's cultural heritage in one of the most unique museums in the world. We will also visit Cape Spear National Historic Site, the most easterly point of land in North America. Tonight we will enjoy a Newfoundland farewell party at our final night.
Day Nine: St. John's (B, D)
Today we will get a first hand look at Maritime history and culture as we take a cruise out to the icebergs and sea bird life at Witless Bay. You will be astounded by the sea bird activity including more than 260,000 pairs of Atlantic Puffins - that's right thousand! In addition, we will see Murres, kittewakes, hawks, ospreys and many other shore birds along with the icebergs and whales that are very popular this time of year - all from the safety and nearness of our sightseeing boat. Once back in St. John's we will visit the incredible Johnson GEO-Center a geological museum. The architecture suggests it is an iceberg and like an iceberg everything is beneath the surface. Here we will experience the learn the place of Newfoundland in the geologic history of the planet. There is also a fascinating special exhibit to the victims of the Titanic.
Day Eleven: (B)
All good things must come to an end and so we bid a fond farewell to Canada's newest yet oldest province. As you fly home, it will be with many delightful memories of an authentic Newfoundland experience that will be recalled for years to come.
---
TOUR INCLUDES:
10 nights quality hotel and Inn accommodations
Baggage handling of one large suitcase per person
All attraction admissions and fees as outlined in the itinerary
Applicable lodging and meal taxes and gratuities
11 days professional guide service
11 Days Motorcoach transportation in Canada
17 Meals: 10 Breakfasts & 9 Dinners
Gratuities for the Professional Tour Guide & Motorcoach Driver
Two Complimentary Land packages for two Bank Club Directors sharing a room
Hometown Transfers
Comprehensive Travel Insurance
NOT INCLUDED:
Commission
Items of a personal nature
Airfare is not included but can be booked 300 days before group departs